Unable to connect to wallet RPC service: RPC call did not return 200: HTTP error: 0 - JSON Response: []
Our Pools Mainpage: www.suprnova.cc. Our Twitter: twitter.com/SuprnovaPools Be sure to follow us for updates and news !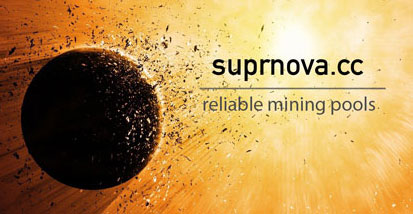 Suprnova's VeilPool // Algo: X16RT // Pre-Reg now !
Please register your account and set up workers to get mining ! Also see the Getting Started pages !
| Rank | Donor | User Name | Shares |
| --- | --- | --- | --- |
| Rank | Donor | User Name | KH/s | VEIL/Day |
| --- | --- | --- | --- | --- |
Pool Hash Rate

0.000

MH/s
Pool Efficiency
0%
Current Active Workers
0
Current Difficulty

1.00000000

Est. Next Difficulty
0.00000001 (Change in 1 Blocks)
Est. Avg. Time per Round (Network)
1193046 hours 28 minutes 16 seconds
Est. Avg. Time per Round (Pool)
zero seconds
Est. Shares this Round
256 (done: 0%)
Next Network Block
1 (Current: 0)
Last Block Found
0
Time Since Last Block
zero seconds
| Block | Finder | Time | Actual Shares |
| --- | --- | --- | --- |